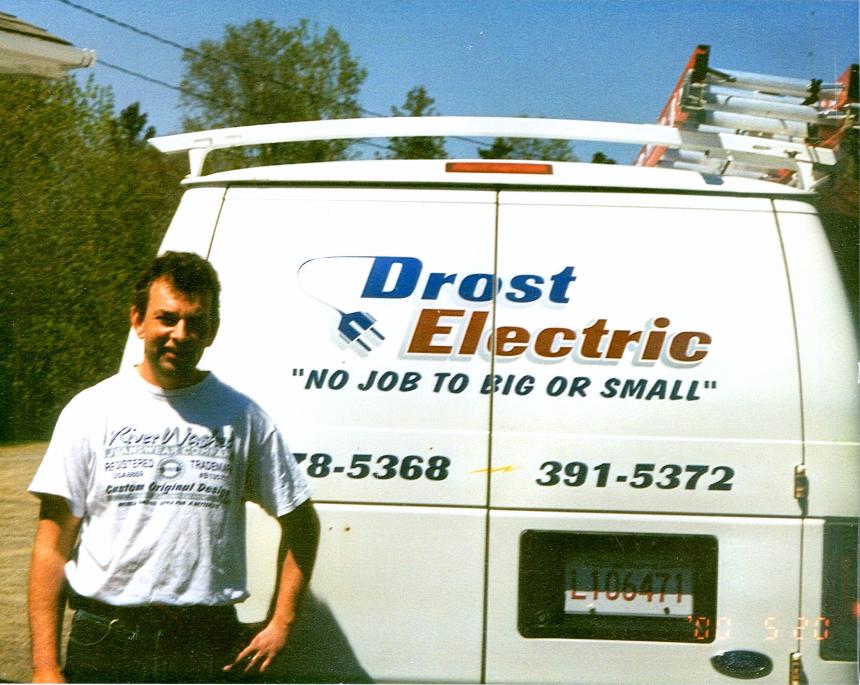 Drost Electric started in July 1999. In April 2002 the company in-cooperated to Drost Electric Inc.
Through the years Drost Electric offered their experience and service in residential, industrial
and mostly in commercial jobs. A variety of experience and service is offered, as from wind
turbines to ventilation and refrigeration systems for the potato industry for example.
We are also offering service for Water Heaters.
Drost Electric had the privilege to employee several workers over the years.
Currently there are six employees:
Randy Drost (Owner / Licensed Electrician)
Aaron Reedleder (Red Seal Licensed Electrician)
Tim Broad (Licensed Plumber)
Kerstin Drost (Administrative Assistant / Marketing)
Jonathan Eagan (Red Seal Licensed Plumber)
Jesse Chilco (Apprentice Electrician, 3rd year)